An article by Real Estate Agent Leslie Sargent Eskildsen, discusses the differences of Buying a house with cash or taking out a loan.
She writes, "Just recently, a reader asked me about the difference between buying a house with cash and buying a house with a home loan. That's a great question!
Here's a rundown of the differences.
Buying a house with cash saves you money. You don't have to pay for an appraisal. That doesn't mean you can't or shouldn't pay for an appraisal, you just don't have to.
Buyers using a home loan have to pay for an appraisal. The lender requires an unbiased, licensed appraiser to give a thoroughly researched and documented report on the value of the home so the lender is confident you're paying the right price and that they are making a sound investment.
A home buyer paying cash also saves on other lender related costs including a credit report, loan origination fee, flood certification, tax service fee (the lender has to be aware of any back taxes owed) lender required title insurance and any points a borrower chooses to pay to bring down the interest rate on the money borrowed.
In addition, a cash buyer is not required to purchase home owner's insurance.
When you get a home loan, the lender requires evidence of insurance, and you pay for a full year up front.
I'd never recommend not buying home owner's insurance. However, when you're buying a house with cash, you can work it out directly with your insurance carrier as to the frequency of payments.
When you are buying with cash, you also save on escrow fees including the loan tie-in fee, the loan documentation prep fee, and the notary fees (you're not signing anything that needs to be notarized).
The more subtle aspects of buying with cash include the need to prove you have the cash up front with your offer. This means you need to submit, up front, bank statements showing sufficient funds to cover the price.
If you are flush with tons of cash, you may want to keep a bank account that only has a balance large enough to cover the cost of the house and your share of the escrow fee and a processing fee.
You have no need to show the seller how much you have overall.
You get to keep your financial status a secret, as opposed to a buyer getting a home loan. Those who buy with a loan have to provide full financial disclosure to the lender to qualify for the loan.
There's much less paperwork required when buying with cash. You can also close escrow much more quickly. You do not have to budget time for the appraisal review, underwriting review, management review, and all the time to prepare and review loan documents.
There's also the advantage of representing less risk to a home seller. If you show the seller the money up front, and if your offer is a figure that is acceptable to the seller, you will probably win out over a buyer who needs a loan. Cash is much easier and less risky."
Source: OC Journal – leslieeskildsen.com.
---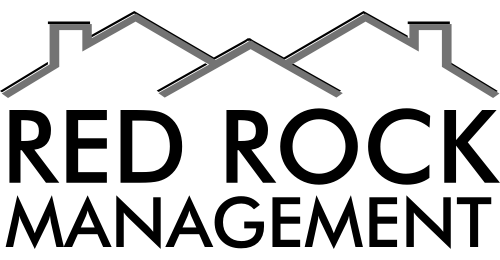 Red Rock Management & Real Estate Investment
www.RedRockManagementLV.com
Info@RedRockManagementLV.com
FREE Property Management Consultation– CALL 702-622-8668