Home Refinancing Attempts Increase…
Recent interest rates cuts have motivated many to attempt to refinance their property.
However, many may be unable to do it successfully. Mortgage lenders are looking for
considerable qualifications. The house must have equity, the borrower must have good credit
and work history, and the house needs to appraise well in the real estate market they live
in.
Many have tried to lock in better rates and a better term for their home but are unable to
because of the previous loan they acquired. To find out if you qualify contact your lender
or your real estate agent who can refer you.
---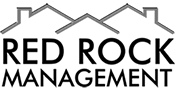 Red Rock Management
www.RedRockManagementLV.com
Info@RedRockManagementLV.com
FREE PROPERTY MANAGEMENT QUOTE – CALL 702-622-8668