Now's the Time to Buy for Some
For some, now is a great time to buy real estate, especially Las Vegas real estate. Home
values are poised perfectly for an upswing in appreciation. There is a demographic of people
who can really score in this market. According to Yahoo:
"Dual-income customers should definitely buy a home now," says George Kaiser, vice president
of banking operations for Northbrook Bank and Trust and West America Mortgage Co., its
sister company. "People with assets in reserve and a credit score of at least 680 should buy
as well. Anyone with a credit score less than that will have to verify their income."
For others it is also a great time to get involved. For some it's not. If you need help
determining whether or not the Las Vegas real estate market is right for you now get in
contact with your Las Vegas Realtor at www.RedRockManagementlv.com.
---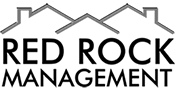 Red Rock Management
www.RedRockManagementLV.com
Info@RedRockManagementLV.com
FREE PROPERTY MANAGEMENT QUOTE – CALL 702-622-8668