Looking to maximize your rental income without spending a lot of money out-of-pocket? Tenants don't want to cook in a dark, cramped, outdated space. Increase the wow-factor of your property by updating your kitchen. Stainless steel appliances are nice, but if you're remodeling on a budget, read on for some easy, low-budget ways to improve your kitchen. Plus, if you decide to sell in the next 5-10 years, a mid-range kitchen remodel  can give you up to a 70% return on your investment, according to Remodeling Magazine's 2015 Cost vs. Value Report
Paint Cabinets White
Are your kitchen cabinets a little beat up? Do you have wood cabinets that look dated and make the room gloomy? You can easily upgrade your kitchen by painting your cabinets white. White cabinets work with all types of design styles, so whether your tenant's style leans more toward rustic or modern, they'll be able to make their belongings fit nicely. White cabinets also give you a neutral palette to try out an array of stylish backsplashes or even a bold color for a statement wall.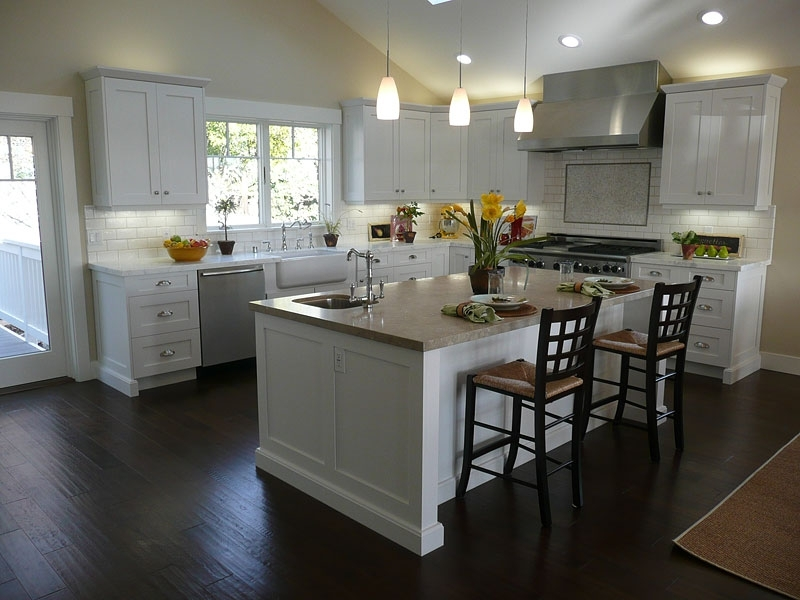 Via Modernize.com
Add Interesting Lighting
Lighting is an inexpensive way to add some real style to your kitchen. Pendant lamps or even a chandelier are great tools for integrating your cooking and eating space–whether it's a breakfast nook or an adjacent dining room. You can also play with scale to make a cavernous space feel more intimate or a small space more cozy and welcoming.
Via Modernize.com
If you have a kitchen that tends to get very hot, consider adding a light fixture with a ceiling fan. Your tenants will appreciate it in the warm summer months.
Maximize Storage Space
Even if you have a small kitchen, you'll be able to meet the needs of your tenants with some smart storage solutions.,. Install multiple shelf units within cabinets to double and sometimes triple the storage space. In the area under the sink–always tight because of plumbing–install some handy door racks inside the cabinet to keep supplies organized. You can also make the most of those faux drawers (typically found below the sink) by converting them to tilting drawers that hold sponges and other small cleaning supplies. If you're working with limited space for dishes, utensils, spices or small cooking accessories, look underneath the cabinets. There are ample options for installing racks with hooks to hang coffee mugs or utensils; magnetic strips for cutlery sets, dish drying racks and even spice shelves. The space underneath cabinets can provide an incredible amount of unexpected storage space, and in a neat and tidy manner.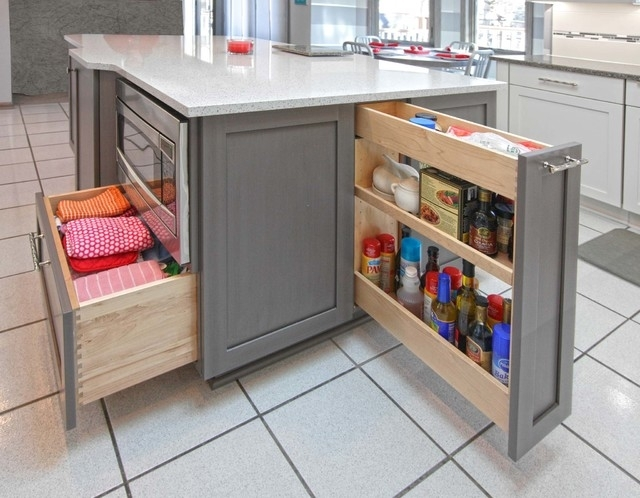 Via Modernize.com
Utilize a Non-Traditional Island
If you have the space, consider adding an island to your kitchen. The island will provide valuable counter space for preparing meals and can serve as a dining room table for small family dinners or as a serving buffet during parties. Depending on the type of island you select, you may also be able to get some extra storage space out of it. You don't have to spend a lot of money of a factory produced island (that may or may not match your cabinets). Instead, consider non-traditional islands like a repurposed dresser or bookshelves. Here are some great DIY inspirations for kitchen islands. Whatever you end up using, just make sure to fasten the island to the floor to keep the surface stable.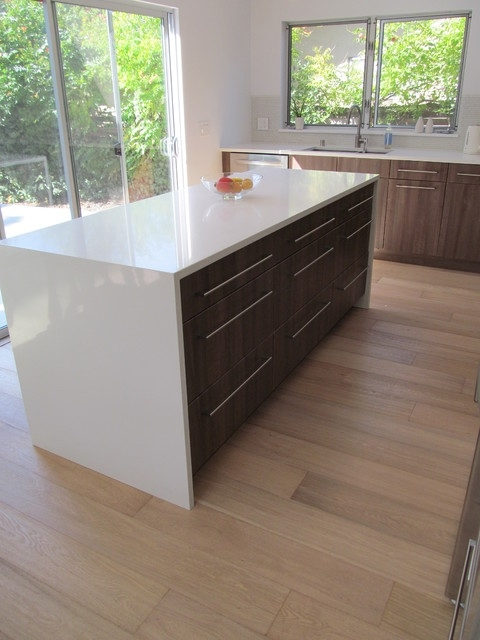 Source : Bryn Huntpalmer, Editor of Modernize.com Via Modernize.com
---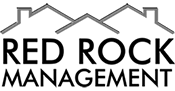 Red Rock Management & Real Estate Investment
www.RedRockManagementLV.com
Info@RedRockManagementLV.com
FREE Property Management Consultation– CALL 702-622-8668